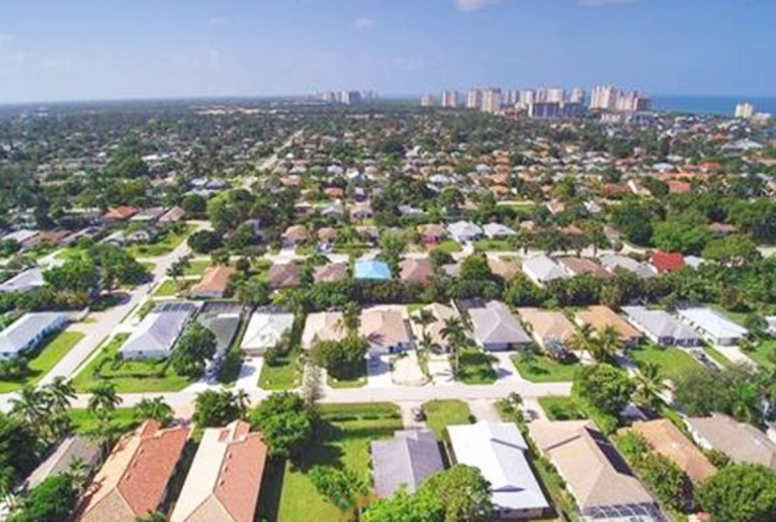 View All Naples Park Listings
Amenities:

Non-Gated

Near shopping/Dining

Close to Beach

Affordable Homes
Naples Park has long been recognized among the more historical and affordable of non-gated residential neighborhoods in North Naples. Development of Naples Park initially commenced in the 1950s and the community would continue to flourish over the years. Today, there are more
than 3,000 single-family homes among this neighborhood. Buyers can find some remarkable re-sales in original properties as well as refurbished homes nuanced with exceptional upgrades and even a few vacant lots which would be perfect for new construction. This is a wonderfully diverse community comprised by a mix of retirees, young families and single professionals who all respectively hail from the globe. The community has one of the largest and most active of civic associations in Naples. As a resident, you can participate in the wide variety of activities and events which enable neighbors to routinely come together for fun and fellowship. Art & Craft fairs, culinary events, exercise classes, card games, dances and a variety of clubs are all among the range of activities that residents here can participate.
Conveniently Close to Naples Park
Location, location, location – it certainly adds to the appeal of life at Naples Park. The community is positioned close to many popular attractions so residents have more of things-to-do just moments from their homes. For instances, there's amazing shopping among upscale boutiques, cinematic entertainment and some of Southwest Florida's best restaurants which await only moments from the neighborhood. Popular nearby venues include The Mercato of Naples.
The community is also appreciably close to beaches such as that found at Vanderbilt Beach or the beautiful Deln0r-Wiggins State Park, heralded among the most beautiful beaches in America.
Beyond strolls along the scenic shoreline, water-sport activitiesof and the ability to witness a stellar sunset, the park hosts walking trails and spaces perfect for a picnic. It awaits only minutes from Naples Park. There's also golf courses, other community parks, excellent public schools and healthcare services in the immediate vicinity  of the community. For the location and affordability, Naples Park continues to represent another of the compelling options for home buyers in Naples.