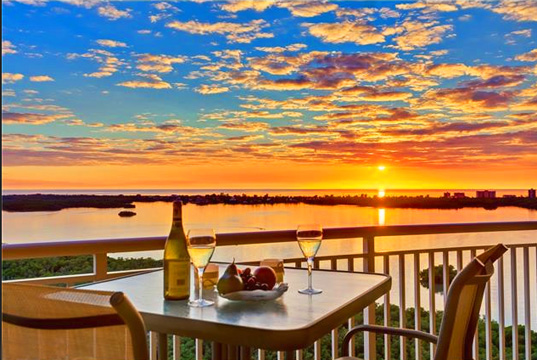 View All Bonita Bay Listings
Amenities:

Golf

Private Marina

Beach Club

Spa
Bonita Bay truly offers access to the beautiful life that awaits here in Southwest Florida. Bonita Bay is a pioneering, master-planned community that set the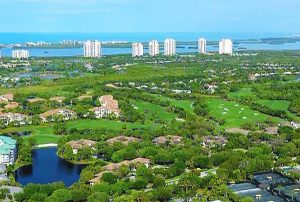 standard when it was developed through the extraordinary vision of David Shakirian, the very same who founded General Nutrition Centers. When he acquired this vast expanse of acreage along Estero Bay, along with its complement of lakes, meandering waterways and dense patches of palmetto and pine trees, he took a whole different approach than developers of the era. While so many would typically go in and clear out everything to prepare for building, Shakirian embraced the idea that people could harmoniously coexist with nature. He allowed vast swaths of acreage to remain intact in natural state of rustic splendor and homes were positioned in such a way to blend in among all this beauty. Bonita Bay went on to represent the model for eco-sensitive development and was awarded distinction as America's best master-planned community. In the years have followed, many communities have emerged and attempted to emulate the look and feel of Bonita Bay, all in greater or lesser degrees of success, but be assured, this community continues to provide the utmost exceptionality in home quality, amenities and overall appeal in natural ambiance. Buyers will find estates, single-family homes, villas and luxury high rise condominiums with this highly desirous community.
Bonita Bay Amenities
Whatever your recreational interest, this community will cater to you because the amenities here are so comprehensive. For golfers, that means access to five championship courses respectively, and masterfully, designed by Arthur Hills and Tom Fazio.
If you're a boater, the community has its own marina along a river that leads directly to the Gulf of Mexico. The marina has a ship's store with all the necessary provisions one could want, yet there's also a very popular dining venue here too.
If you're someone who enjoys kayaking, the backwaters here that lead to the Gulf offer an amazing escape in nature. Along the excursion, you can encounter a wide array of avian species that flock here as well as the occasional dolphin, and yes, maybe even alligators too.
Bonita Bay is also home to one of the region's most dynamic of tennis programs. In addition to the array of courts, throughout the year, you can participate in a variety of special tournaments, league play and other events that occur here, all facilitate by certified professionals.
There's also swimming, bocce ball, fitness center and great spaces for walking or biking. The community truly has it all.
From the expansive club house which offers casual and fine dining to the full service spa offering a range of treatments for beauty and rejuvenation, the amenities abound. Bonita Bay also has a private beach club located directly along the sandy shores of The Gulf.
Bonita Bay continues to represent some of the very best of residential possibilities in Southwest Florida. There are fantastic resales as well as awesome options in new construction too. See below for current listings, but for more information on any of the properties depicted here, connect with Realtor Mary Watts Wolleon by submitting contact form below: